To tide you over while I work on my next post about our visit to the Holiday Train Show at the New York Botanical Garden, I thought I would share a sweet way to bring some reindeer magic into your homes this year.
I recently purchased Reindeer Christmas by Mark Kimball Moulton for my children, but after reading it, I decided it was the perfect gift for our Elf on the Shelf to deposit on their breakfast dishes on December 1st.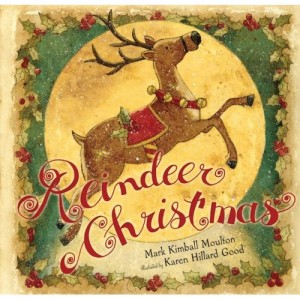 "A December snow is falling, lightly dusting all the trees,blanketing the forest in a crystal filigree."
"One snowy evening, while distributing treats to the forest animals, two children and their grandmother come upon an exhausted and hungry deer. They escort the poor creature to their home, where he is fed and pampered by the cozy fire; before sunrise, he is gone. On Christmas morning, an extra present waits beneath the tree–a small wooden box with a note from Santa Claus himself. It turns out they'd helped one of his reindeer, and, in doing so, saved Christmas. Inside the box is magic reindeer glow, which will make a wish come true"  (School Library Journal).
The wooden box, covered in stars, is entrusted to the little boy who is prompted to close his eyes and make a wish so that the magic reindeer glow can be released into the night.  The child, illuminated from within by the spirit of the holiday, wishes for peace, love, and happiness for all.
The imagery reminded me of a box my husband bought for me years ago when we were dating.  I dug it out from beneath layers of family memorabilia — the Evening Sun Box with lock and scrolled key: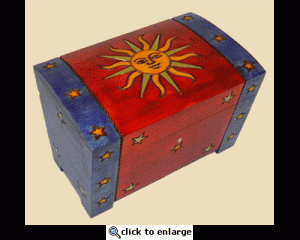 My children met the next morning with a surprise at their plates: an autographed (by Lino, our resident Elf) copy of Reindeer Christmas and a wrapped package.
We slowly turned the shimmery golden pages of the book, letting the enchanting tale wash over us, and then marveled at our new box so similar to the one within the pages of our storybook.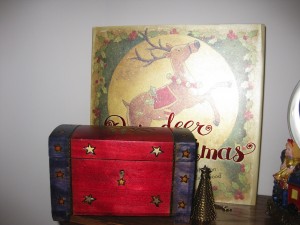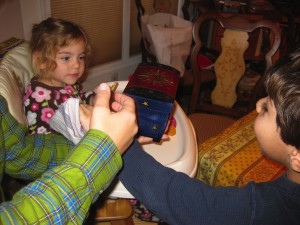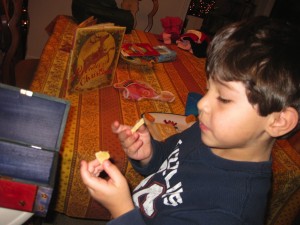 We now have a new holiday tradition.  Each morning my children unlock our wooden box, close their eyes and make a wish that Christmas magic will settle in our rooms and our hearts.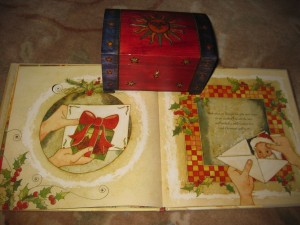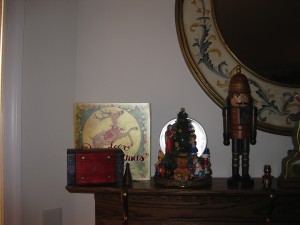 Looking for a box to recreate this in your own home?
Here are a few options: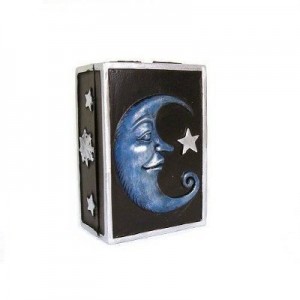 Sun and Stars Box: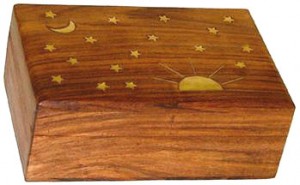 Or wouldn't it be fun to paint such a box with your children?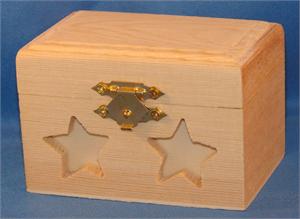 Whichever you choose, may magic reindeer glow shine upon you and your family today and every day to follow.  I'd love to hear more about the traditions you are creating or carrying on with your children this year.
Happy Holidays.