"Gratitude is the inward feeling of kindness received. Thankfulness is the natural impulse to express that feeling. Thanksgiving is the following of that impulse." ~ Henry Van Dyke
Thanksgiving and its merriment are behind us, but do let the gratitude for life's simple blessings fill your heart in the days to come.  As we enter the holiday rush today, I am reminded of favorite Christmas books that grace our shelves but once a year.  We treasure them, drinking in their magic for so short a time, but their temporary visit makes them all the more special.  And so, for the final six days of November, I will select holiday-themed books in celebration of Picture Book Month.  What books bring you back to your childhood feasts?  Which do your children cherish most?
A number of years ago, my husband presented me with a book and a stuffed blue Santa Claus at Christmas.  Having never seen a smurf-colored Claus, I was perplexed, but the tale that unfolded in the pages of the book enchanted both me and my children.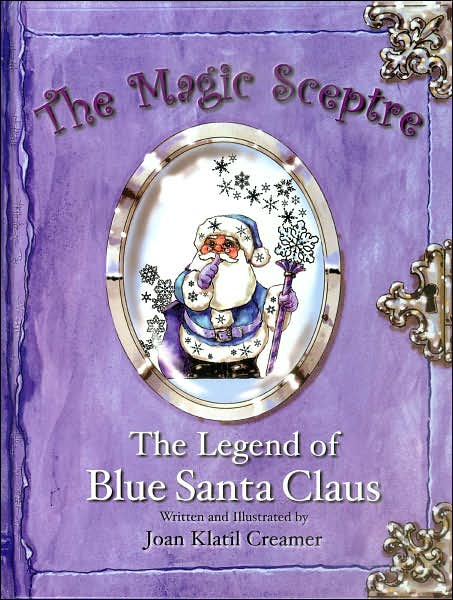 Everyone has seen Santa in his red suit, but did you know that Santa also has a blue suit?  Published in 2006, Joan Klatil Creamer's story and illustrations seek to explain some age-old questions about Santa's wondrous midnight journey around the globe.  When my children and I reached into our Christmas book bag for the first time this morning, our fingers deftly grasped The Magic Sceptre:  The Legend of Blue Santa Claus, and we were transported swiftly in mind and spirit to a place where a sceptre allows Santa to sport about unseen beneath our very eyes.
Should you want (in addition to the book) a blue Santa Claus for your home, options abound.  We have a plush blue Santa who is currently tucked into bed with my daughter, but perhaps you'd prefer porcelain ornaments: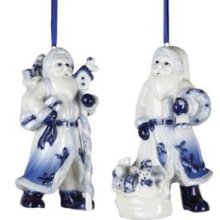 or a blue Santa hand-carved out of driftwood: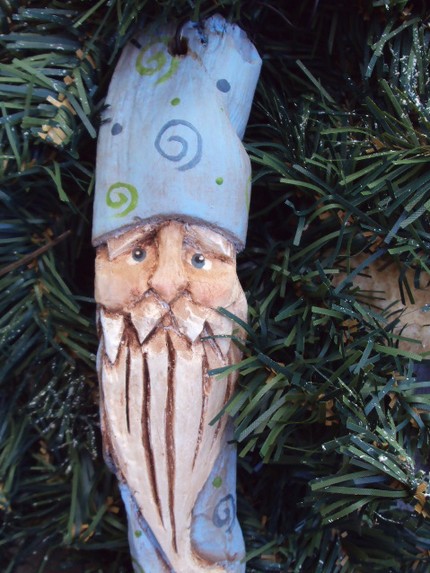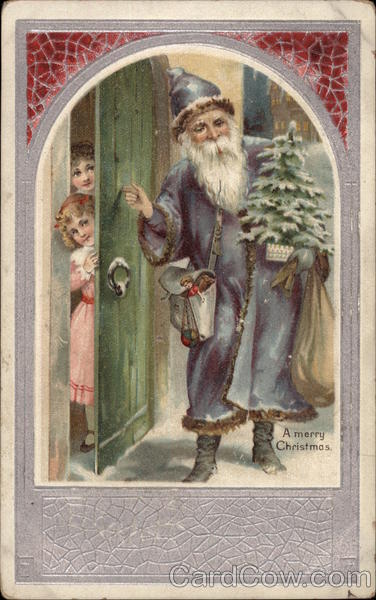 For handmade items, visit Etsy for an ever-changing selection of crafts you'll likely pass down to your children.  I love this felted, posable winter blue Santa: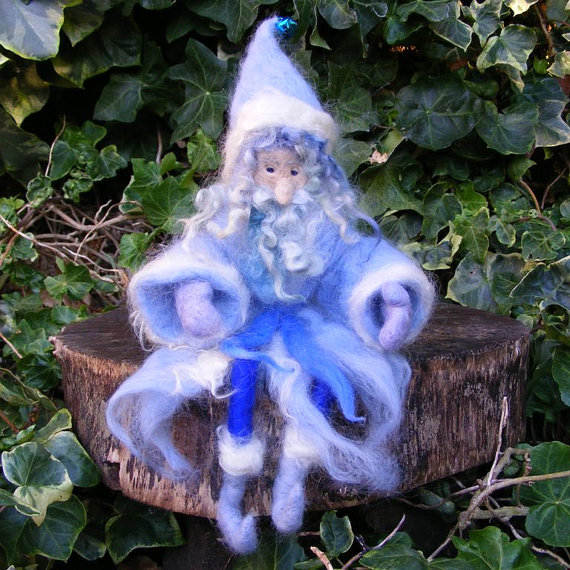 and this large blue Father Christmas with vintage quilt coat: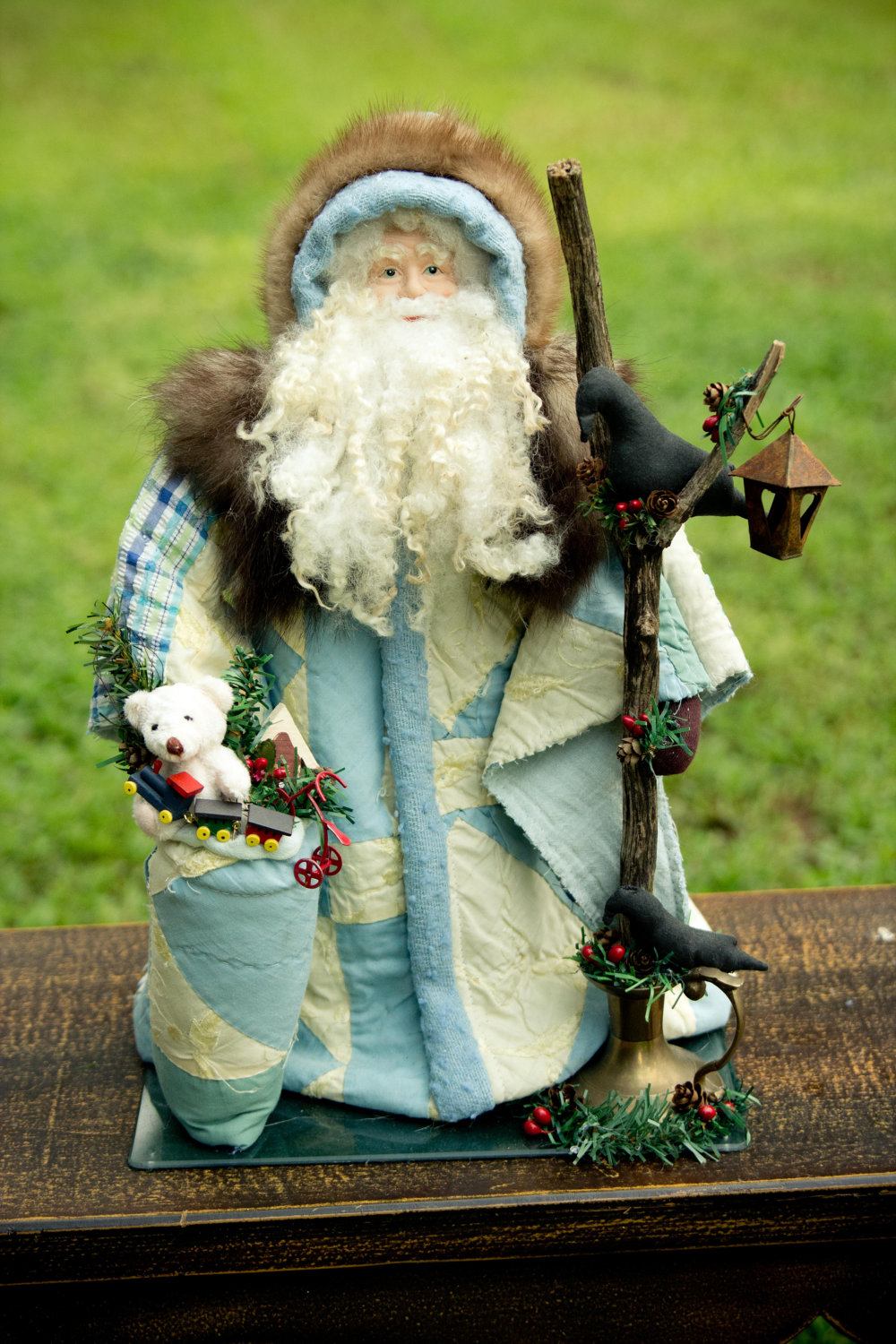 So tell me: have you ever heard of the legend of Blue Santa?  Do you think this is the year to introduce Blue Santa to your family?