Happy Thanksgiving to one and all.
Like most of you, I will spend my day surrounded by my family, sampling dishes prepared lovingly, and tucking away memories of this special time to recall as the year progresses.  One simple tradition I have with my children is to read Lydia Maria Child's poem Over the River and Through the Wood on Thanksgiving morning.  My most beloved version is a board book illustrated by Christopher Manson, replete with woodcut images that bring alive a boy's snowy journey to Grandfather's house: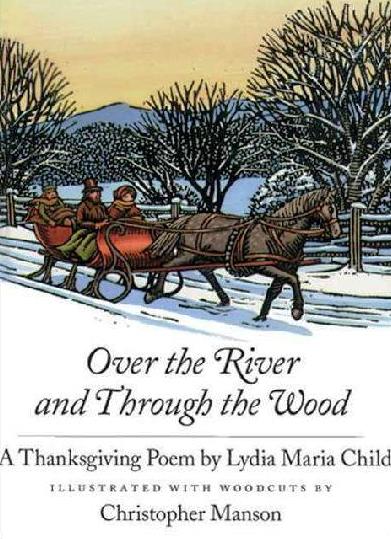 In an interview with Diane Winarski in 1995, Manson spoke of his ultimate goal in writing and illustrating children's books: "What I'm really after is the perfect book. The kind where you just can't imagine the words without the pictures, or the pictures without the words […].  But there aren't that many out there to point to as perfect. I'm constantly working toward it." He added, "Even if I won the 40 million dollar lottery, I'd still do this — I'd have a fancier studio, but I'd still do this."  In my (very) humble opinion, Manson has succeeded in Over the River and Through the Wood.
Now that my children are old enough to understand, to some degree, the meaning of gratitude, we initiated a new Thanksgiving tradition in our home this year.  Inspired by a blog post at This Cosy Life, we created a Gratitude Tree from some sticks collected in the early morning from our dew-covered yard.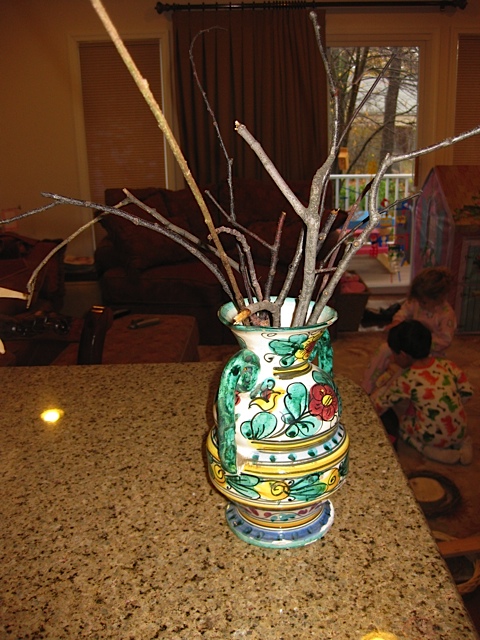 Once the branches were dry, we arranged them in an old vase from Assisi and together cut colored leaves (red, orange, brown, yellow, green … and blue as per my son).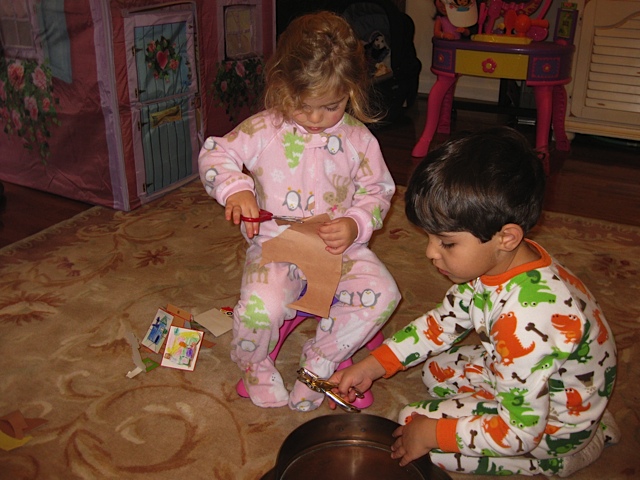 My son punched holes in some of the leaves and left others whole to be scattered beneath the tree.  My daughter helped me cut the yarn to string through the leaves before each child took to writing upon them things for which they were grateful.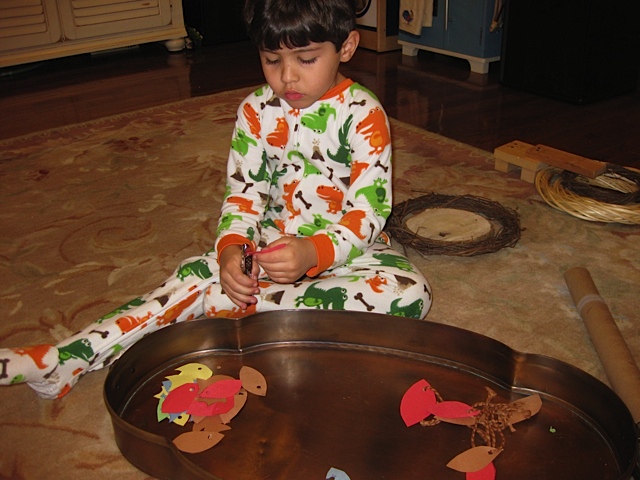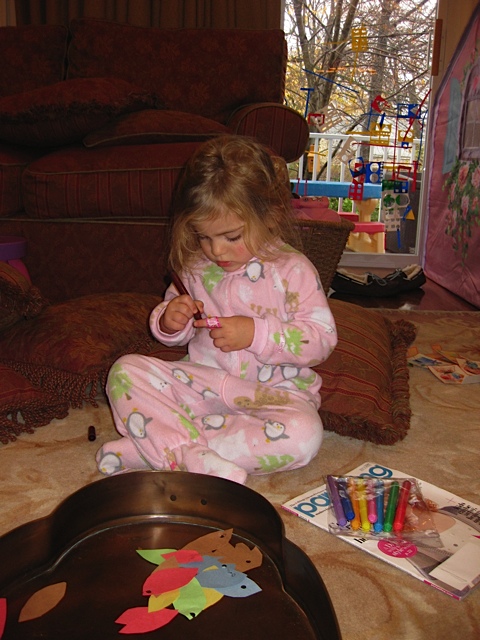 My son, just learning to write, phonetically spelled out the names of family and friends, but was sure to add "Halloween," and "Easter" to his list.  My daughter scribbled with delight, calling out names of those she most loves.
We happily arranged the leaves on our Gratitude Tree and carried it to our Nature/Festival table where our Thanksgiving and Autumn decorations are displayed.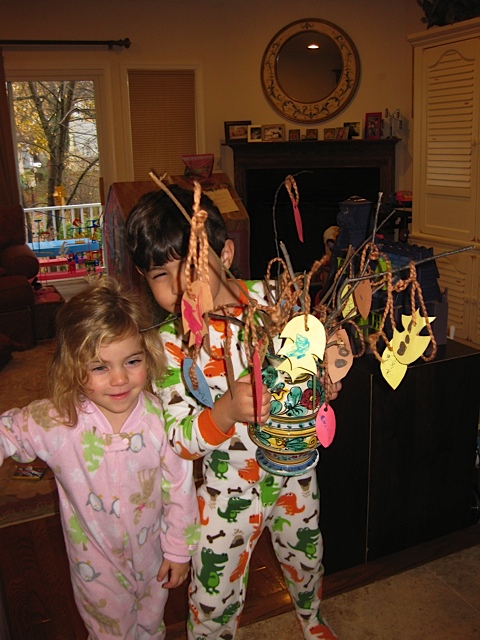 I do think I'll leave it up all through the holiday season to remind us to go back to basics and that love and gratitude should underpin our every human action.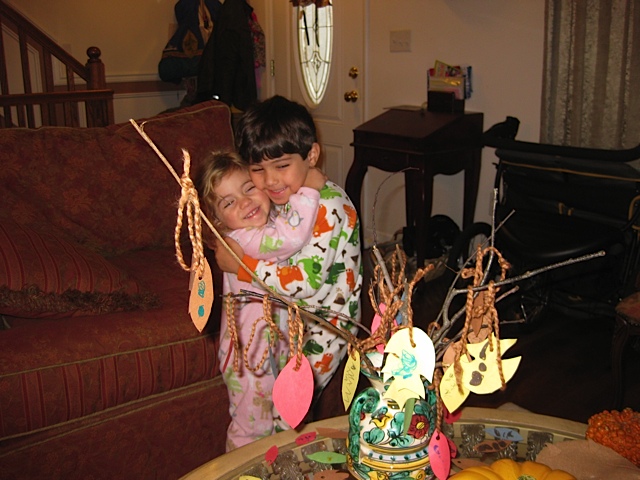 Many blessings to you and yours on this Thanksgiving Day and always.