By Donald Hall
Illustrated by Barbara Cooney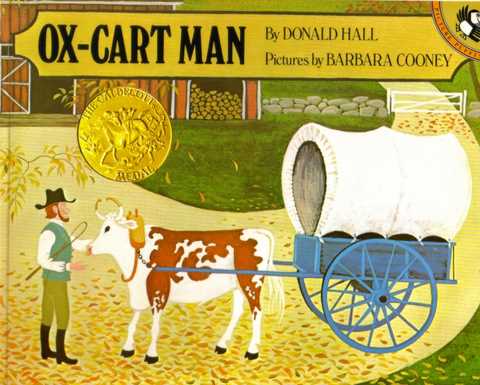 Ox Cart Man was first published as a poem by Donald Hall in The New Yorker magazine on October 3rd, 1977.
he counts potatoes dug from the brown field,
counting the seed, counting
the cellar's portion out,
and bags the rest on the cart's floor.
He packs wool sheared in April, honey
hooped by hand at the forge's fire.
He walks by his ox's head, ten days
to Portsmouth Market, and sells potatoes,
and the bag that carried potatoes,
flaxseed, birch brooms, maple sugar, goose
When the cart is empty he sells the cart.
When the cart is sold he sells the ox,
harness and yoke, and walks
with the year's coin for salt and taxes,
and at home by fire's light in November cold
for next year's ox in the barn,
and carves the yoke, and saws planks
Hall later lengthened the poem in a children's book illustrated by the talented Barbara Cooney (author and/or illustrator of two of my children's favorite books: Miss Rumphius and Roxaboxen).  Together Hall and Cooney won the Caldecott Medal in 1980.  The story, now in prose, centers around rural life in 19th century New England, but it maintains the cadence of the original poem.  As we follow a family through all four seasons, we witness their willingness to pitch in for the greater good.  Success is measured in self-sufficiency in the home and on the farm.  The illustrations are simplistic, in keeping with the content, but lack nothing in detail or accuracy.  The muted earth tones appeal to the eyes and evoke a feeling of calm.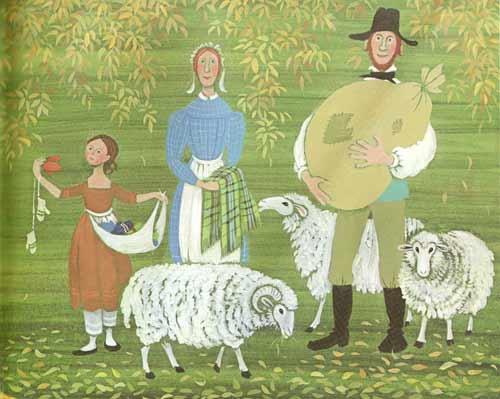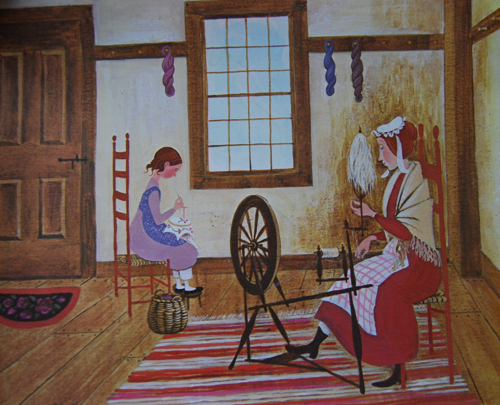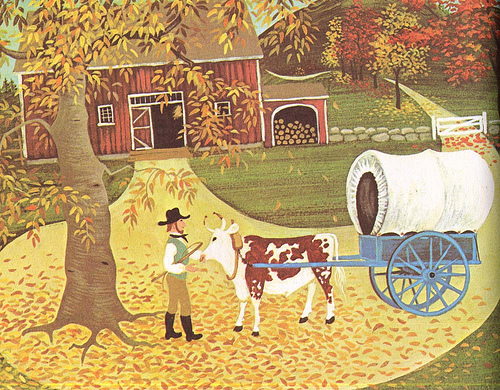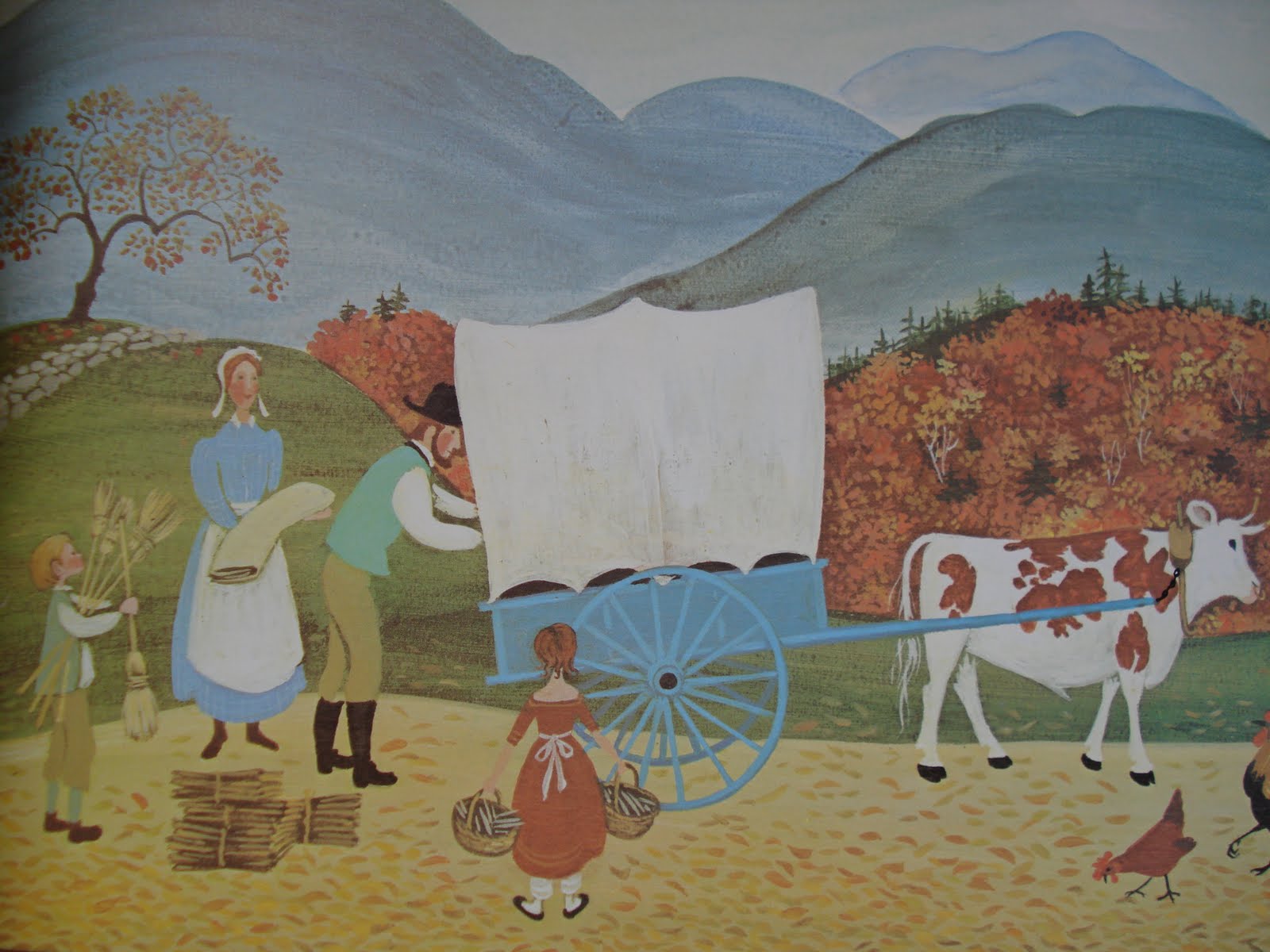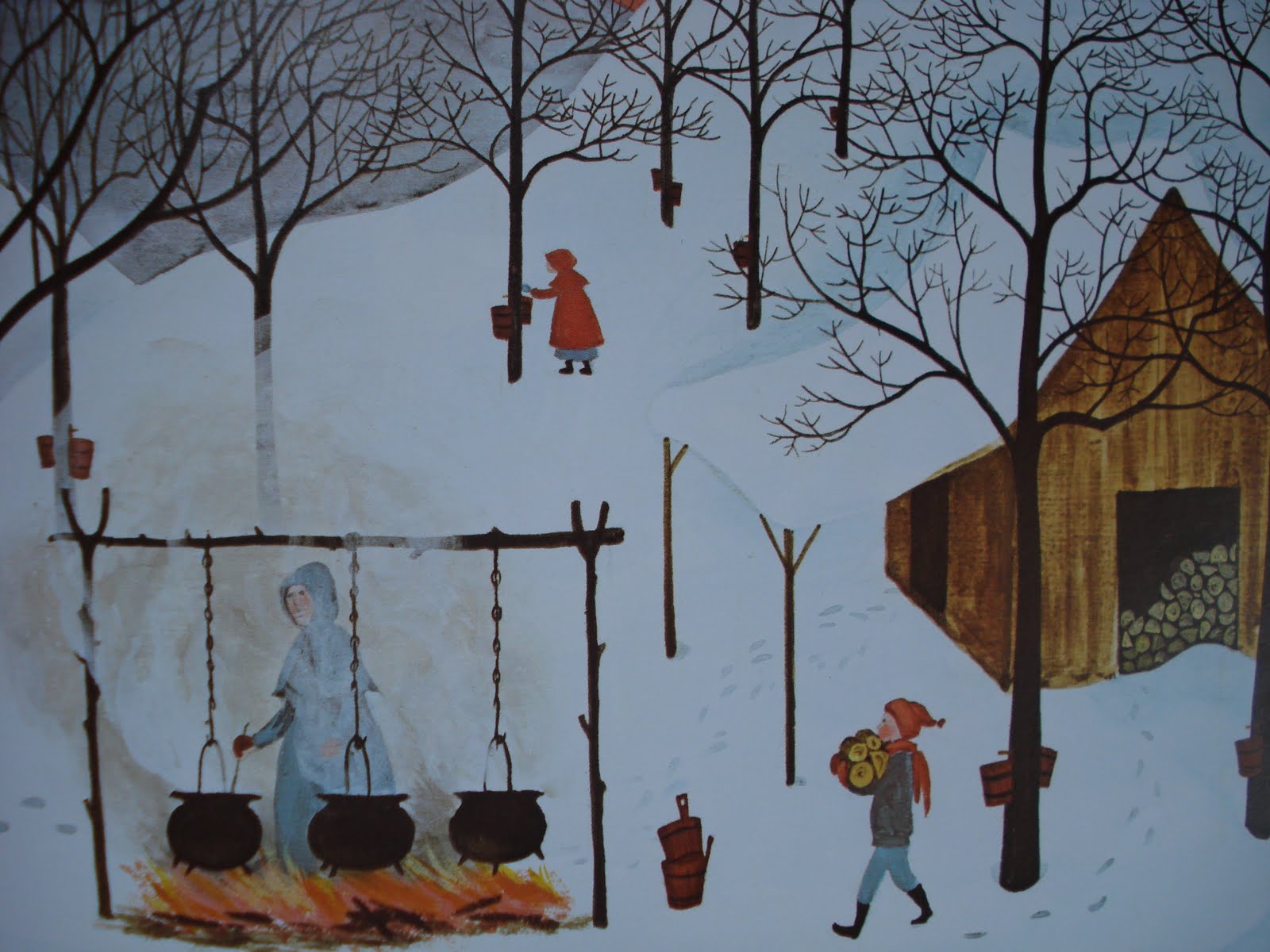 Ox-Cart Man was also represented in an episode of Reading Rainbow with LeVar Burton.
This is a story I return to frequently with my children, particularly as we enter the frantic, excessive consumerism of the holiday season.  It is a steady reminder of what truly matters in life, the ethic of hard work, and the bounty that comes from the simpler things in life.
Perhaps this Thanksgiving, before you sit down to table with those you love, you might take a moment to share this story with your family.
Wishing you all a blessed and peaceful Thanksgiving.