A bit over a week remains in Picture Book Month, but I feel certain that we will continue to celebrate the genre well into the new year. Today's selection is dear to my heart, though I imagine it isn't a book many people will recognize.
by Phyllis Root
illustrated by Mary GrandPre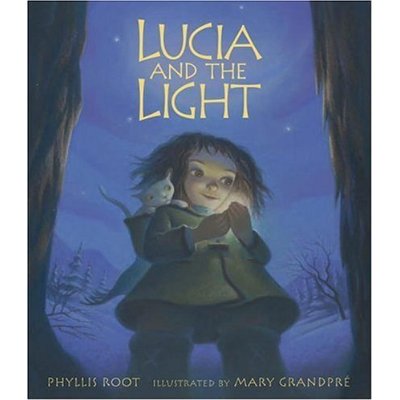 I invite you to share this book with your children as we move toward snowy, winter days here on the east coast. 
Luminously illustrated by Mary GrandPré, a timeless adventure from master storyteller Phyllis Root about the loss of the sun — and one girl's brave quest to find it.  (Amazon)
"In a cozy cabin high in the mountains of the Far North, Lucia and her family live a snug and contented life. But one day the wind screams fiercely and the sun does not rise over the mountain. Someone has stolen the sun! "Perhaps it has lost its way," says Lucia, who despite her mother's pleas sets out to find it with only a bit of bread, a tinderbox, and her milk-white cat to keep her company. In dramatic pastels, Mary GrandPré illuminates troll-pocked frozen mountains and wraps Lucia's family in a blanket of warmth. Inspired by Nordic lore, Phyllis Root spins a golden yarn of courage, love, and the age-old longing for the return of light."  (Amazon)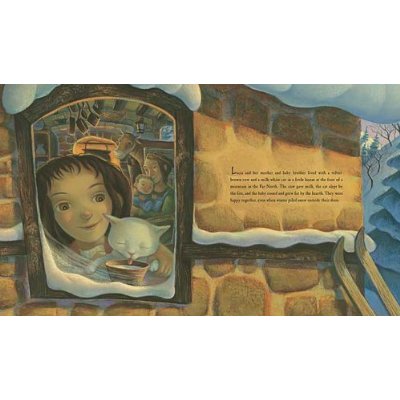 This book is an absolute favorite of my children's, as is evidenced by the smile on my daughter's face below.  For parents who seek empowerment stories with female protagonists, Lucia and the Light won't disappoint.  I hope you and your children will snuggle up with some cocoa and Lucia when the next snow falls.