As those of you who follow me on Facebook and Twitter know by now, I am officially celebrating Picture Book Month, along with many other avid fans of the genre.  To honor the timeless tales that remain in our hearts well after we move to chapter books (and really, should we ever stop admiring picture books?), I am sharing a new book each day this month.  To catch you up, here are my picks for the first week of November.  What are your favorite picture books?  Why?
October 31: I just read a wonderful book from the library to my children called By The Light of the Harvest Moon by Harriet Ziefert. The illustrations by Marc Jones are enchanting. The book is one of a quartet that also includes Butterfly Birthday, Snow Party, and Mermaid Dance.  Together they celebrate the wonders of the changing seasons. Look for them in your library. I think I may get them for our collection. They are that lovely.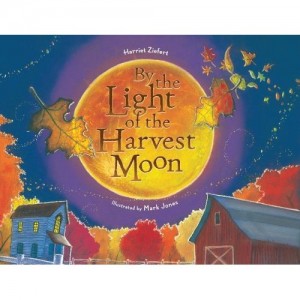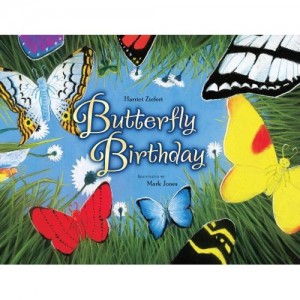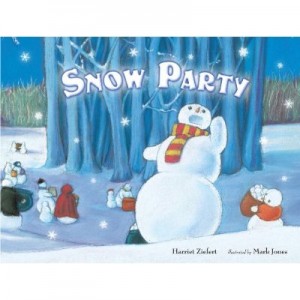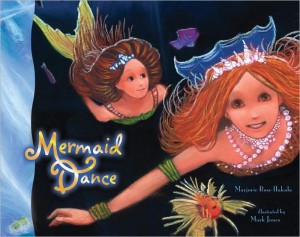 November 1:  One of our current favorites is Grandpa's Tractor by Michael Garland. What picture books do you and/or your children cherish?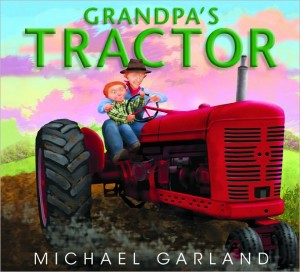 November 2:   Wild Child by Lynn Plourde.  An autumn favorite too gorgeous to describe.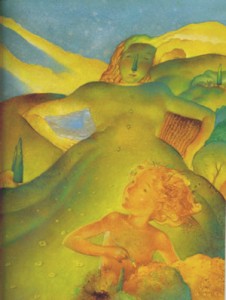 "Time for bed," Mother Earth said.
"Not for a while," said her wild child.
"A song, first.
I need a song
to play in my head
before going to bed."
So Mother Earth
gave her child a song…
Crinkle, crackle,
leaves snapple.
Chutter, chatter,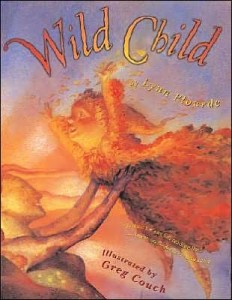 chipmunks patter.
Flap, flitter,
birds twitter.
Skitter, scatter,
acorns splatter.
And such was the song
to play in her head.
And so begins the story of the wild child, Autumn, and her mother, Mother Earth. Autumn continues making excuses why she can't go to bed—she needs a snack, PJs, a kiss. Mother Earth relents each time, answering her child's request in a special fall way; until, finally, Mother Earth gets her daughter to sleep—only to have her son Winter wake up, bouncing on the bed.
November 3:  The Old House by Pamela Duncan Edwards. It is a story about finding beauty in old things, loving what we already have, the value of hard work, and the deep connection between family and homestead.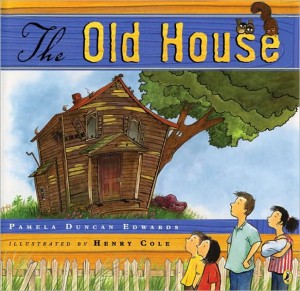 November 4:  Pelle's New Suit by Elsa Beskow (1874-1953), perhaps the most popular children's illustrator in Sweden, where her picture books have been known and loved for over a century.  The illustrations are precious, and the story highlights the industriousness of a young boy who finds a way, with the help of his village and some hard work, to make a new suit. Enjoy!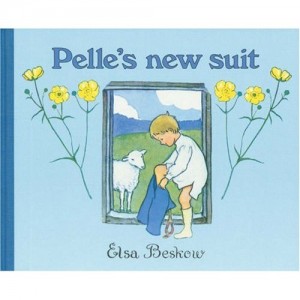 November 5:  Dan Yaccarino's All the Way to America: The Story of a Big Italian Family and a Little Shovel. It follows four generations of an Italian family in America who follow the advice, "Work hard, but remember to enjoy life, and never forget your family." Better still, it is a true account of Yaccarino's family tale. What other stories of immigration can we share with our children?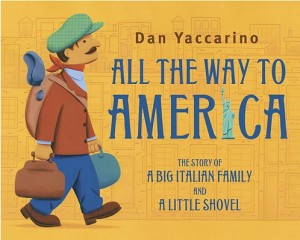 November 6:  Abiyoyo by Pete Seeger. Based on a South African lullabye and fable, this tale will appeal to children who love giants and ogres and monsters, oh my. But it is also a story of triumph, as music, love, and courage overcome fear and cruelty. My children never seem to tire of Abiyoyo and his song: A-bi-yo-yo Bi-yo-yo Yo-yo-yo!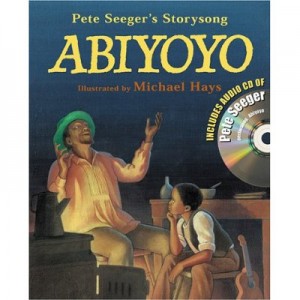 November 7:  One Leaf Rides the Wind by Celeste Davidson Mannis. This lush counting book brings you into a tranquil Japanese garden and lulls you with rhythmic haiku. My children now want to visit such a garden (there is one at Georgian Court for those of you in NJ). We are also discussing how we can create our own tea ceremony here at home. Pull up a chair, pour a cup of green tea and join us!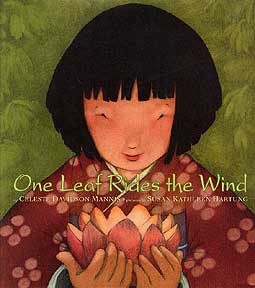 November 8:  An Old-Fashioned Thanksgiving by Louisa May Alcott. Beautifully illustrated by James Bernardin, this short tale will transport you back to a nineteenth-century holiday in New England. When Farmer and Mrs. Bassett are called away to care for Grandmother, their six children prepare happily for the Thanksgiving meal. The story is both funny and sweet, and the illustrations create the warmth of a snowy autumn day in Concord. Best of all, the book includes Louisa May Alcott's recipe for Apple Slump. We are making it tonight to celebrate our own early, old-Fashioned Thanksgiving.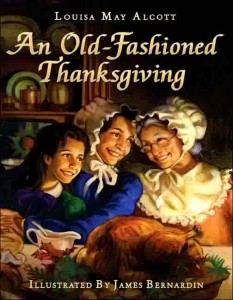 Consider yourself caught up.  Watch your inbox for a daily message with another picture book recommendation every day through the end of the month.  Go to your local library or bookstore and share the pleasure of a picture book with children of all ages.  Even as adults we can deeply appreciate the value of a picture book.  When the NY Times summarily declared the death of the picture book in 2010, picture book authors, readers, and lovers shuddered.  We know better, and now you do too!