by William Steig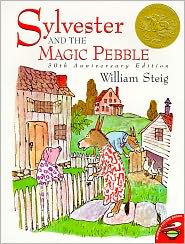 Yes, the author who brought us such classics as Doctor De Soto and Shrek, won the 1970 Caldecott Medal with this modern classic beloved by children everywhere.
"I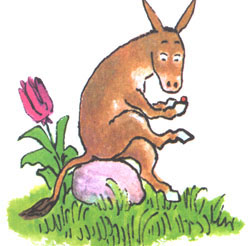 magine all the happiness and wealth you could achieve if you found a magic pebble that granted your every wish! Sylvester Duncan, an unassuming donkey who collects pebbles "of unusual shape and color," experiences just such a lucky find. But before he can make all his wishes come true, the young donkey unexpectedly encounters a mean-looking lion. Startled, Sylvester wishes he were a rock, but in mineral form he can no longer hold the pebble, and thus cannot wish himself back to his equine trappings. His parents, thinking he has disappeared, are at first frantic, then miserable, and then plunge into donkey ennui. Meanwhile, Sylvester is gravely depressed, but tries to get used to being a rock" (Amazon.com).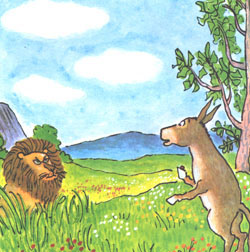 Children grieve for Sylvester the donkey and for his parents who miss him so. Indeed, the tale resonates so deeply with children that some scholars suggest that it lends itself to philosophical discussions of all kinds (interested? Visit Teaching Children Philosophy).
Reissued in 2005 to celebrate the discovery of the original artwork, Sylvester and the Magic Pebble recaptures the innocence and magic of childhood, reminding us that sometimes all we really need has been there all along.