A special day calls for a special book, but I simply couldn't narrow down one picture book by the great Shel Silverstein.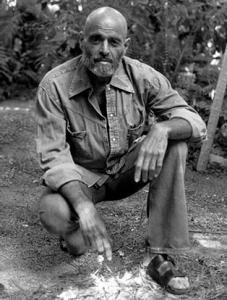 Who among us doesn't recall sitting down to read yet again The Missing Piece?  Didn't we all receive The Giving Tree as a gift at some point in our lives?  And how many times did you nearly split your side laughing at his hilarious poems in Where the Sidewalk Ends, A Light in the Attic, and Falling Up?  I still remember many by heart. "I cannot go to school today, said Little Peggy Anny McKay.  I have the measles and the mumps, A gash, a rash, and purple bumps …"  I have all of my Silverstein originals, and I have slowly been passing them down to my two children who now adore them as much as I once did (and still do).
So for today, 11/11/11, I bring you eleven books by Shel Silverstein, a man whose wisdom is evident in one of his most well-known verses:  "Listen to the mustn'ts, child. Listen to the don'ts. Listen to the shouldn'ts, the impossibles, the won'ts. Listen to the never haves, then listen close to me… Anything can happen, child. Anything can be."
2)  The Missing Piece Meets the Big O
6)  Who Wants a Cheap Rhinoceros?
7)  Falling Up
9)  Runny Babbit
10)  Lafcadio, the Lion Who Shot Back
And finally …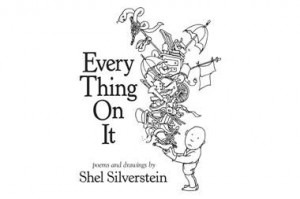 This latest collection, published posthumously and full of Silverstein's trademark zany poetry and quirky drawings, contains my new favorite S.S. poem, "Italian Food."  Try reciting it aloud with your children at the dinner table.  I assure you it will result in peals of laughter all around.
Italian Food
Oh, how I love Italian food.
I eat it all the time,
Not just 'cause how good it tastes
But 'cause how good it rhymes.
Minestrone, cannelloni,
Macaroni, rigatoni,
Spaghettini, scallopini,
Escarole, braciole,
Insalata, cremolata, manicotti,
Marinara, carbonara,
Shrimp francese, Bolognese,
Ravioli, mostaccioli,
Mozzarella, tagliatelle,
Fried zucchini, rollatini,
Fettuccine, green linguine,
Tortellini, Tetrazzini,
Oops—I think I split my jeani.
Shel Silverstein's website is a virtual playground with ideas for teachers and parents and myriad moving illustrations.  In the absence of Shel himself, his site provides a link to his creative genius for the generations who are only just discovering him.
So tell me, what are you favorite Shel Silverstein picture books and poems?