by Liz Garton Scanlon, illustrated by Marla Frazee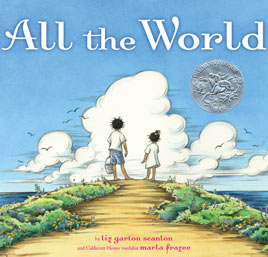 "Nanas, papas, cousins, kin
Piano, harp and violin
Babies passed from neck to knee
All the world is you and me"
A book that will charm mothers, fathers, grandparents, aunts, uncles, cousins, and children, All the World celebrates kinship, the interconnectedness of the natural world and the domain of man, and the simple blessings of ordinary days.   The musical verse and captivating illustrations follow an extended family to a bright morning on the beach, a farmer's market, a cozy mealtime gathering at a cafè, and a quiet night at home.  We experience along with them the cool comfort of a cleansing rain and the gentle rush of a summer wind.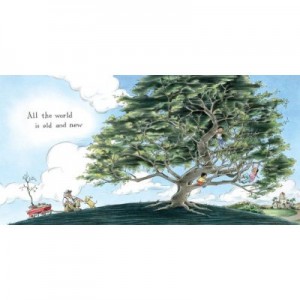 This is a book to read aloud, to savor with your children, word by word, vignette by vignette.  Through sweeping, almost ethereal, double-page illustrations, All the World offers a child-centric version of the universe at both micro and macro levels.  So many picture books command our respect and admiration, but only a select few have the power to become instant classics.  This is one such book.  Masterful, glorious, breathtaking, and inspiring, All the World reveals through word and image the magnificent grandeur of human life.  It does so in a whisper; there's no need to holler, for this secret is known to each of us, young and old, from the day we are born.  We need only turn inward for a moment and feel the steady beat of our hearts.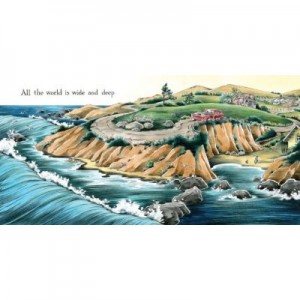 In the day of the video trailer for books, you can even get a quick glimpse of this magical picture book here:
and here:
Finally, if you are a teacher, a homeschooling parent, or just a parent who would like to explore this rich book with your children, Liz Garton Scanlon's website contains a lengthy curriculum guide (the pdf can be downloaded at the bottom of the home page).
I'd love to hear what you think of All the World.  Please do comment about this or any of the books I've recommended thus far during Picture Book Month.  Happy Reading.